Youth and Sports Development


Young people today are often on the receiving end of bad press. It is often easier to criticise and find fault rather than to encourage and praise.

Our role is to encourage, educate and empower young people and provide them with a chance to show what they can do. And to guide and develop them in the growth of their skills, self-esteem, and sense of their place in community.

We're certain that we're helping to develop role models for the future, making for a vibrant, diverse, and creative community whose people support and respect each other.

Pakistan Centre Youth Club

The Youth Club runs every Tuesday from 6 pm till 8:30pm at the Pakistan Centre we have about 20 young people attending regularly. The young people take part in sports, recreational and educational activities designed to build their confidence and self esteem. The young people can also access advice and information on a range of topics including health, training and educational support. All the activities of the club are delivered in a culturally appropriate way placing particular emphasis on promoting community cohesion.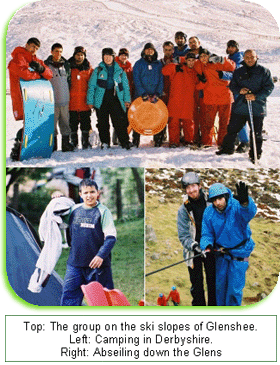 Residentials
The Pakistan Centre Youth Club regularly organises residential trips for young people. The club has successfully organised and delivered several residentials over the past few years. Some of which are:
Camping Trip to Barn Farm
Skiing Trip to Glenshee Scotland
Residential to France
Residential to Spain
Key Events
Some key events and activities over the past few years have included:
Dyslexia Awareness and Screening
Robin Hood Marathon - Marshalling
Production of a Video about Ramadhan
Football Tournament - Promoting Anti-Racism
Residential Trips to France & Spain
Work-based Learning/Apprenticeships/Training Fair
Drug Awareness Workshops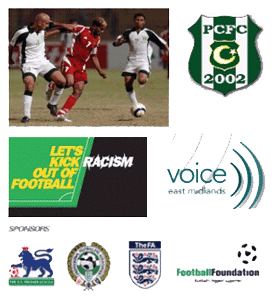 Sports Development
Sport plays an important role in the health, well-being and culture of people. It is one of the few activities that contributes not only to good health and physical fitness, but also to the development of personal qualities. It encourages co-operation and inter-dependence. The Pakistan Centre Youth Club is committed to promoting excellence in sports. With the help and support of our volunteers we have successfully continued our Football & Cricket coaching programme which takes place every Friday and Sunday.